In today's world, how we live is shaped by a range of macroeconomic and microeconomic, social and technological factors. As a result of these issues, an increasing number of studies point towards higher stress and dissatisfaction levels with modern life, thus preventing individuals from pursuing their passions, interests, talents, and hobbies.

In an ideal world, individuals would be able to match their passions, interests, talents, and hobbies with economic reward, thereby being encouraged to actively pursue them. However, the challenges and realities of modern life mean that, except for the lucky few, this is by and large unachievable.

Tweebaa recognizes that the key to individual success lies in interacting with a multi-dimensional platform that is value based, not accounting based.

Tweebaa challenges the way in which value creation is perceived by breaking the barriers and monopolization of corporate giants. With Tweebaa you are able to convert your hobbies, interests, and skills into digital products and set your own price tag for them. You will also benefit from the sales of conventional products through a variety of means

Combining social networking and earning commerce platforms, our business model works on blockchain using our own exclusive currency giving everyone an opportunity to mine, earn, and turn their everyday activities into a substantial income.

Now you can share, like, comment, message, voice call and our TiV system rewards you for all these activities because of your influence and contribution. With Tweebaa, you also no longer need a traditional product to sell as we provide exclusive products for you to sell without a need to buy or stock it in advance.

Whether you are an entrepreneur or a contributor to the community, Tweebaa recognizes your hard work and gives you rewards. We have made it easy for everyone to productize themselves, giving everyone the potential to earn an abundance of revenue for everyone no matter where they are and what they do.

What are you waiting for?
Start your journey towards becoming the next big Tycoon today.
在当今世界,我们的生活受到经济,社会和技术因素的影响。越来越多的研究表明人们不得不牺牲掉自己的激情和对兴趣爱好的追求来面对与日俱增的生活压力和不满。

在理想的世界中,个人的激情,兴趣,才能和爱好应该与金钱价值相匹配。这样才能促使人们更积极得去追求它们。但是,在现实生活中除了少数幸运儿之外,很难有人实现这一点。

推易吧认识到促使每个人成功的关键因素在于让大家在一个基于多维价值的平台中互动。

推易吧打破了企业巨头的壁垒和垄断,改变了人们发现和创造价值的方式。在推易吧,你可以将自己的爱好,兴趣和技能转换为数字产品,并销售它们。

推易吧将社交网络和盈利的商业平台相结合,使每一个人都有机会发现自己的价值,并用其日常活动带来百万美元的收益。你可以通过分享,评论,留言,网友互动,增加你的影响力和贡献。推易吧的TiV系统会为所有这些活动提供奖励。在推易吧,你不需要拥有传统的产品和库存才能销售。因为推易吧为你提供了独家的产品和库存,而你无需提前购买。

无论你是企业家还是普通人,推易吧只会认可你的辛勤工作并给予您回报。在推易吧使每个人都可以轻松创造自己的产品,因此,无论你身在何处或从事什么工作,每个人都可以轻松赚取百万美元。 还等什么?

你还在等什么?
现在就开始你的旅程,成为下一个百万富翁吧!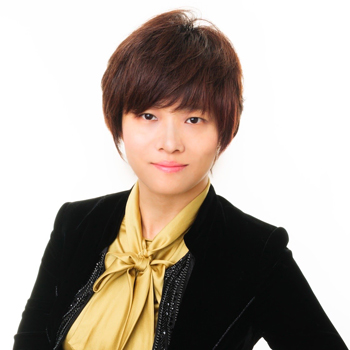 Margaret Wang
CEO/Founder of Tweebaa
"I believe the strength of the individual has no bounds and that anyone, given the proper tools, can launch an enterprise. Our mission at Tweebaa is to provide a platform to empower you to create your own business within your social network."
王蕾 Margaret Wang
Tweebaa推易吧®CEO兼创始人
"我相信个人的力量是无限的,任何人,只要有适当的工具,都可以创业。推易吧的使命是为每一个人提供平台,为每一个人赋能,让你能够在自己的社交网络中创建自己的企业。"
With a strong desire to empower the "99%" to seize their potential, Margaret has dedicated the last decade to creating the perfect platform which enables anyone to attain an abundance of wealth wherever they are in the world.

Beginning in 2011, Margaret developed Tweebaa to help individuals recognize their multi-dimensional value and be rewarded for their talents, influence, or contribution. Whether you create content or simply like posts, Margaret believes that everyone holds value in their own way and should be recognized and rewarded for it.

As an entrepreneur, starting with only $5,000 in funds and building business to an annual turnover of $8 million, Margaret is living proof of the potential someone can have from recognizing their value.

Margaret holds a degree in Finance and an Executive MBA from The University of Western Ontario in Canada. She also has over 15 years of experience in new product development, manufacturing, sourcing (including prototyping and 3D design and molding), collaborating with DRTV and retailer partners, and has a detailed knowledge of the industry and business value chain.

Margaret understands the current issues that leading e-commerce platforms face now, and has used her experience and knowledge to create the best platform enabling anyone to create their own business. She and her team have been working hard to finally bring her vision into reality and are very excited to bring Tweebaa to you!
怀着让"99%的人"发挥潜在价值的强烈愿望,王蕾女士(Margaret)在过去的十年里致力于创建一个完美的平台,让每一个人都能够变成百万富翁。

从2011年开始,王蕾女士开发了推易吧,帮助每一个人发现自己的多维价值。让每一个人的兴趣、经验,影响力产生价值并获得财富回报。无论你是创造内容,还是仅仅为帖子点赞,王蕾女士相信每一个人都有自己的价值,并应该因此得到认可和奖励。

拿着仅有的5000美元的创业资本,历尽千辛万苦,终于成为年营业额800万美元的企业家。王蕾女士自己就是一个成功的例子,证明了一个人通过认识自己的价值,从而发挥出巨大潜力。

王蕾女士不仅拥有加拿大西安大略大学的金融学位和行政工商管理硕士学位,她还拥有超过15年的新产品开发、制造、采购经验。更是对与DRTV和零售商合作,对行业和业务链有详细的了解和自己独特的见解。

王蕾女士通过了解和发现各大电商平台的问题,再加上运用自己的经验和知识,为每一个人创造了最佳的多维价值变现平台:推易吧。通过王蕾女士和她的团队不懈的努力,最终将她的愿景变为现实,推易吧终于和大家见面了!